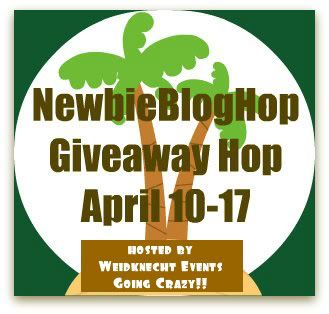 AeroPress Coffee Espresso Maker
Newbie Blog Hop Giveaway
This Giveaway Hop is hosted by GoingCrazy!!WannaGo??!! and Planet Weidknecht
It is open for you to hop around entering to win some COOL prizes from April 10 thru April 17 (Midnight Eastern)
 When you're a Newbie Blogger, one of the most important things you can do is connect with other great bloggers who want to help and are willing to share their tips and tricks. The Newbie Blog Hop started so that Newbies and Veteran Bloggers could connect with each other, learn, share and grow together!
To lend our support to the Newbie Blog Hop, Grandma Juice is giving away one of the most requested items we've reviewed! The AeroPress Coffee & Espresso Maker! We all seem to have the same routine every morning. Wake up, stumble into kitchen, drink coffee. Day after day. Not a day goes by that I don't enjoy my favorite cup (or pot) of coffee in the morning. Don't judge. We all have our vices! I am also guilty of drinking coffee or espresso during the day just to keep up with the shenanigans that go on around here! And, when we did our original review, you all said you're in the same boat!
In about 2 minutes, you can make your favorite espresso drinks, lattes, American style coffee… every fancy schmancy coffee drink you can think of, you can do right at home!
So, here's your 2nd shot at it! You know what to do. Fill in the handy, dandy Rafflecopter form below and off you go! Then, don't forget to hit up ALL the blogs listed below and show your support for the new bloggers and revisit some of your favorites as well! Everyone has a great giveaway waiting for you!
GOOD LUCK!!
The Newbie Blog Hop, hosted by GoingCrazy!!WannaGo??!! and Life's Cheap Thrills, opens every Tuesday at 9pm CST and closes at midnight on Friday. We have a Facebook Group where we share with each other as we learn together.
If you are a Newbie Blogger – or you "feel" new – come join us!!